Without using any other device like Finger Print Scanner, Smart Card Device etc you can enter daily attendance manually using this functionality.
Step 1: Setting up Attendance Voucher option:
Go to the "Attendance Voucher" (E> T> A).
Press 'Alt + O'.
Set Keyboard at "Method of Input" field.
Press 'Alt + S' to save the changes.
Step 2: Enter daily attendance manually using Keyboard:
Go to the "Daily Attendance" (E> T> D).
You will get "Swipe Your Card" screen.
Enter employee code and press 'Enter' and then click on "Ok".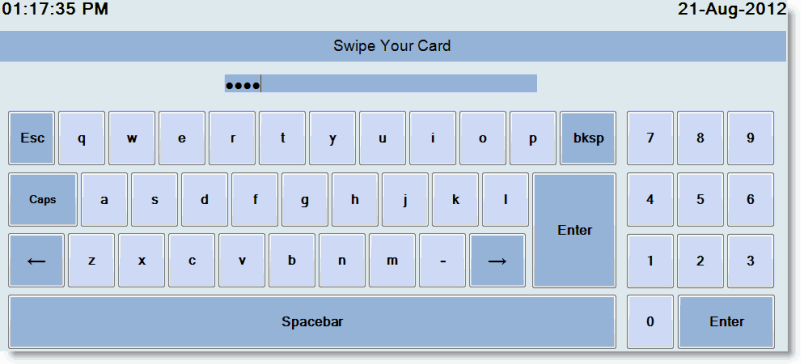 Note: 
Every employee need to enter his/her employee code twice in a day. Enter the employee code first time while entering into the office and at last time while leaving the office.